This Advent Program, offered both in-person and virtually, will focus on the "special spiritual gifts" we will unwrap and rewrap as we wait in joyful and hope-filled anticipation of Christ's coming.
Presenter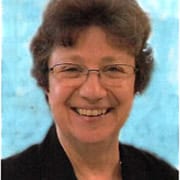 Sr. Jean Marie Holup, SS.C.M., is a Sister of Saints Cyril and Methodius, who received her M.A. in Spirituality from Creighton University, Omaha, NE, and did her practicum at the Jesuit Center for Spiritual Growth, Wernersville PA. Jean enjoys singing, dream work, creating sacred life patterns with collage, and taking walks in nature. For the past 25 years, it has been her joy to accompany laity, clergy of various denominations, and men and women religious on their spiritual journeys.
In-Person Arrival: 10:00 AM.
In-Person Departure: 3:00 PM.
In-Person Offering with Full Dinner at Noon: $60.00
The registration deadline is November 29, 2021.