Join Sister Chris Koellhoffer for a directed day retreat that will help cultivate the rhythms of slowness and awareness during the season where our culture urges us to hurry up and join the shopping rush. Advent calls us in a different direction—a new relationship with time—waiting in expectation, savoring stillness and recognizing our desire for the Holy One for whom we wait. The day will include time for prayer, presentation reflection, stillness and conversation. All are welcome. A full dinner will be provided.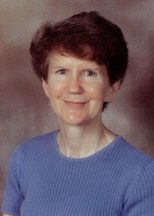 Sister Chris Koellhoffer, a Sister Servant of the Immaculate Heart of Mary, engages in Mobile Spirituality Ministry, offering retreats, presentations, and enrichment programs on the road. Her background is in communications and spirituality, with professional experience in education, communications, pastoral work, and leadership. Chris is also a spiritual director and author of several books. She serves as a regular contributor to Living Faith and Creative Communications for the parish. Visit her blog, Mining the Now, at chriskoellhofferihm.org.
Limit to 50 attendees.
Registration and Offering (paid in full) Deadline: Friday, November 27