Join Sister Madeleine Lane for this six-day directed, silent retreat. The retreat will provide a contemplative atmosphere with time for prayer, Liturgy and a private meeting with a spiritual director. This retreat is spent in silence and prayer. Supper at 5 p.m. after arrival on June 22; concludes with supper at 6 p.m. on June 27.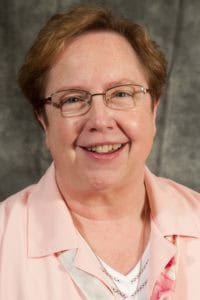 Madeleine Lane, SSND, MA, LMFT, is a School Sisters of Notre Dame and a licensed clinical member of the American Association of Marriage and Family Therapy. She is the Founder of The Family Center with forty years of educational, spiritual direction and counseling experience, and is a grief specialist. She has degrees in education, pastoral counseling, spiritual direction, and an advanced degree in marriage and family therapy. In addition to spiritual direction and therapy at The Family Center, in St. Louis, MO, she serves as a international guest speaker, facilitator and workshop leader. For over 20 years, she has been adjunct professor at Creighton University's International Spirituality Graduate Program, Aquinas Institute of Theology and Maryville University. Sister Madeleine is passionate about facilitating workshops and retreats in the area of good mental health, communication, compassion, grief and loss through life's suffering, and traumas. She is from St. Louis, MO, and nurtures herself through wonderful friendships, movies, water and nature.
Limited to 7 attendees.
Registration and Offering (paid in full) Deadline: Friday, June 14