Join Lois Landis Miller for a directed full, three-day weekend silent retreat. The retreat will provide a contemplative atmosphere with time for prayer, Liturgy and a private meeting with a spiritual director. This retreat is spent in silence and prayer.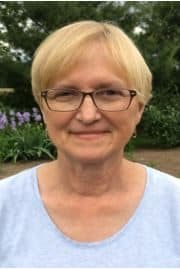 Lois Landis Miller is a spiritual director. She received her training through Kairos School of Spiritual Formation located at the Jesuit Center for Spiritual Growth, Wernersville, Pa. Lois has a B.S. in Elementary Education. She is married, the mother of three children and grandmother to two grandchildren. Currently, Lois enjoys volunteering with NODA (No One Dies Alone) and serving as a chaplain at Evangelical Hospital in Lewisburg. She is also involved in pastoral care and prayer ministries in her church, along with guiding contemplative retreats as a spiritual director.
Limit to 5 attendees.
Registration and Offering (paid in full) Deadline: Friday, September 28