2018-19 Retreat and Spiritual Presenters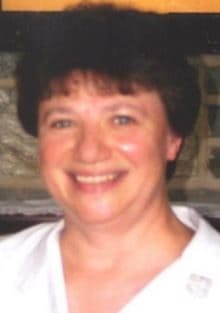 Sister Jean Marie Holup, SS.C.M., is the spiritual director of Saint Cyril's Spiritual Center. She received her M.A. in Spirituality from Creighton University, Omaha, Neb., and completed her practicum at the Jesuit Center for Spiritual Growth, Wernersville, Pa. As an experienced spiritual director, she has witnessed the profound insights discovered through the working of the Holy Spirit during each person's spiritual journey. She has been involved in retreat work on the East Coast, in several Midwestern States, and in Nova Scotia, Canada. For the past 25 years, she has accompanied laity, clergy of various denominations, and religious men and women throughout spiritual journeys.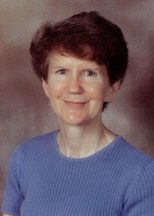 Sister Chris Koellhoffer, a Sister Servant of the Immaculate Heart of Mary, engages in Mobile Spirituality Ministry, offering retreats, presentations, and enrichment programs on the road. Her background is in communications and spirituality, with professional experience in education, communications, pastoral work, and leadership. Chris is also a spiritual director and author of several books. She serves as a regular contributor to Living Faith and Creative Communications for the parish. Visit her blog, Mining the Now, at chriskoellhofferihm.org.
Madeleine Lane, SSND, MA, LMFT, is a School Sisters of Notre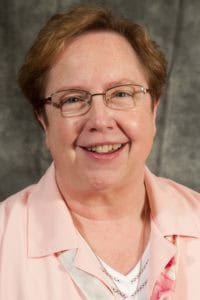 Dame and a licensed clinical member of the American Association of Marriage and Family Therapy. She is the Founder of The Family Center with forty years of educational, spiritual direction and counseling experience, and is a grief specialist. She has degrees in education, pastoral counseling, spiritual direction, and an advanced degree in marriage and family therapy. In addition to spiritual direction and therapy at The Family Center, in St. Louis, MO, she serves as a international guest speaker, facilitator and workshop leader. For over 20 years, she has been adjunct professor at Creighton University's International Spirituality Graduate Program, Aquinas Institute of Theology and Maryville University. Sister Madeleine is passionate about facilitating workshops and retreats in the area of good mental health, communication, compassion, grief and loss through life's suffering, and traumas. She is from St. Louis, MO, and nurtures herself through wonderful friendships, movies, water and nature.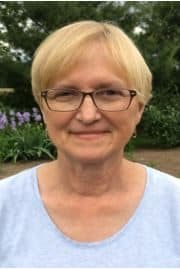 Lois Landis Miller is a spiritual director. She received her training through Kairos School of Spiritual Formation located at the Jesuit Center for Spiritual Growth, Wernersville, Pa. Lois has a B.S. in Elementary Education. She is married, the mother of three adult children and grandmother to two. Currently, Lois enjoys volunteering with NODA (No One Dies Alone) and serving as a chaplain at Evangelical Hospital in Lewisburg. She is also involved in pastoral care and prayer ministries in her church, along with guiding contemplative retreats as a spiritual director.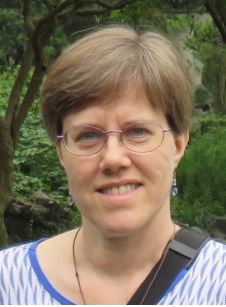 LuAnn Sgrecci O'Connell is a spiritual director and retreat leader who received spiritual direction training through Oasis Ministries and has an M.S. in Public Policy Analysis and a B.A. in Economics from the University of Rochester. She is involved at her Church. Learning and helping others learn has been a theme throughout her life. LuAnn's interests are a reflection God as Creator, Artist and Teacher. She enjoys reading, writing, creativity, nature and contemplative living. For fun she collects Nancy Drew books and has created an evocation of Sherlock Holmes' study in her home.
Sister Catherine T. Nerney, SSJ, Ph.D., has served as the Director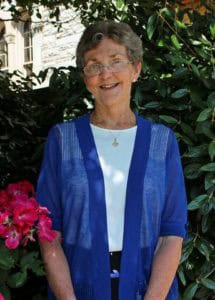 of Chestnut Hill College's Institute for Forgiveness and Reconciliation since  its opening in 2009. A Professor in the college's Religious Studies and Philosophy Department, Sister Catherine received her Ph.D in Systematic Theology from the Catholic University of America with a specialization in the Theology of the Church. Her latest book, The Compassion Connection: Recovering our Original Oneness, was published by Orbis Books in 2018. Dr. Nerney is clear in insisting that the widows and orphans of post-genocide Rwanda, with whom she spent a semester, have been her greatest teachers of forgiveness and reconciliation.