2018 Retreat and Spiritual Presenters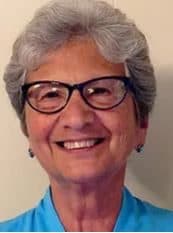 Sister Anita M. Constance, SC, is the author of several spiritual books, and is experienced in giving retreats and workshops. She received her MS from Fordham University, NY, in Religious Studies, and is a certified spiritual director. She presently offers retreats, spiritual direction, grief support, and Healing Touch. Her experience includes ministry as a Pastoral Associate for the Paterson Diocese, Director of Pastoral Care at Saint Anne Villa, and Director of Xavier Retreat Center both in Convent Station, NJ.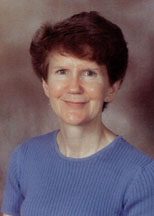 Sister Chris Koellhoffer, a Sister Servant of the Immaculate Heart of Mary, engages in Mobile Spirituality Ministry, offering retreats, presentations, and enrichment programs on the road. Her background is in communications and spirituality, with professional experience in education, communications, pastoral work, and leadership. Chris is also a spiritual director and author of several books. She serves as a regular contributor to Living Faith and Creative Communications for the parish. Visit her blog, Mining the Now, at chriskoellhofferihm.org. hyperlink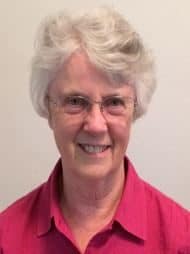 Sister Claire McNichol, a Sister of Saint Joseph of Philadelphia, is presently a pastoral associate for Saint Teresa of Calcutta Parish in Collingswood, NJ. Trained in Spiritual Direction at Sisters of Saint Joseph Center for Spirituality, she also holds a Master's degree in Theology from Saint Bonaventure University. Claire has conducted Mid-Life Directions workshops, assisted in the Upper Room Formation Program for Spiritual Directors, and directs summer retreats at Saint Mary's by the Sea, Cape May Point, NJ. She enjoys doing ongoing spiritual direction along with her parish ministry.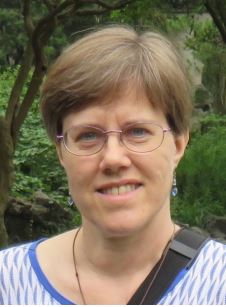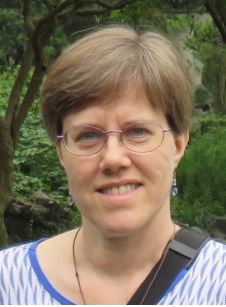 LuAnn Sgrecci O'Connell is a spiritual director, retreat leader, homeschool co-op literature teacher and mother of five adult children whom she and her husband homeschooled from birth through high school. She received spiritual direction training through Oasis Ministries and has an MS in Public Policy Analysis and a B.A. in Economics from the University of Rochester. She is involved in liturgical ministries at her church. Learning and helping others learn has been a theme throughout her life. LuAnn's interests reflect God as Creator, Artist and Teacher: reading, writing, creativity, nature and contemplative living.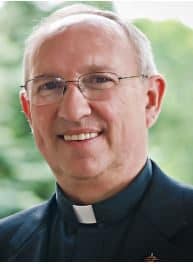 Father Barry Fischer is a Missionary of the Precious Blood. He was ordained in 1973 in Santiago de Chile following his theological studies there. He served as a missionary in Chile and in Guatemala for 26 years before being elected Superior General of his Congregation for two terms. He has experience in formation ministry and gives retreats and seminars around the world in Precious Blood Spirituality. He currently is Vice-President for Mission and Ministry at Saint Joseph´s College in Rensselaer, Ind.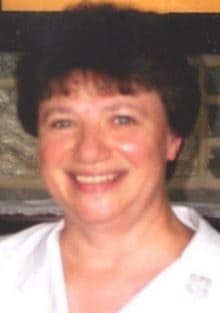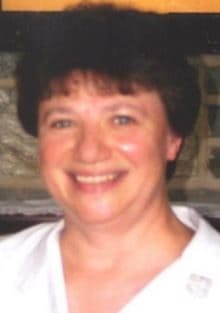 Sister Jean Marie Holup, SS.C.M., is the spiritual director of Saint Cyril's Spiritual Center. She received her M.A. in Spirituality from Creighton University, Omaha, Neb., and completed her practicum at the Jesuit Center for Spiritual Growth, Wernersville, Pa. As an experienced spiritual director, she has witnessed the profound insights discovered through the working of the Holy Spirit during each person's spiritual journey. She has been involved in retreat work on the East Coast, in several Midwestern States, and in Nova Scotia, Canada. For the past 25 years, she has accompanied laity, clergy of various denominations, and religious men and women throughout spiritual journeys.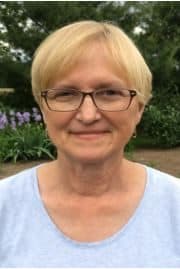 Lois Landis Miller is a spiritual director. She received her training through Kairos School of Spiritual Formation located at the Jesuit Center for Spiritual Growth, Wernersville, Pa. Lois has a B.S. in Elementary Education. She is married, the mother of three adult children and grandmother to two. Currently, Lois enjoys volunteering with NODA (No One Dies Alone) and serving as a chaplain at Evangelical Hospital in Lewisburg. She is also involved in pastoral care and prayer ministries in her church, along with guiding contemplative retreats as a spiritual director.