2021 Retreat and Spiritual Presenters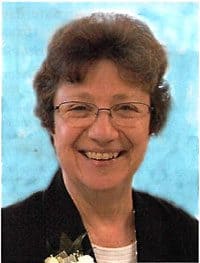 Sr. Jean Marie Holup, SS.C.M., is a Sister of Saints Cyril and Methodius, and the director of St. Cyril's Spiritual Center. She received her M.A. in Spirituality from Creighton University, Omaha, NE, and did her practicum at the Jesuit Center for Spiritual Growth, Wernersville, PA. As an experienced spiritual director, she has witnessed the profound insights discovered through the working of the Holy Spirit during each person's spiritual journey. She has been involved in retreat work on the East Coast, in several Midwestern States, and in Nova Scotia, Canada. For the past 25 years, it has been her joy to accompany laity, clergy of various denominations, and men and women religious on their spiritual journeys. Jean enjoys singing, dream work, creating sacred life patterns with collage, and taking walks in nature.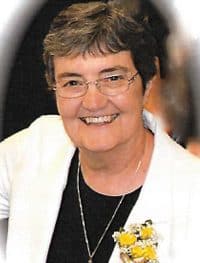 Melannie Svoboda, a Sister of Notre Dame from Chardon, OH, Holds M.A.'s in English and Spirituality. She has ministered as a high school and college teacher, novice director, staff member at a Jesuit novitiate, president of her religious community, writer, and retreat facilitator nationally. Her thirteen books include Everyday Epiphanies, When the Rain Speaks, and Hanging onto Hope. Visit her blog "Sunflower Seeds" at melanniesvobodasnd.org.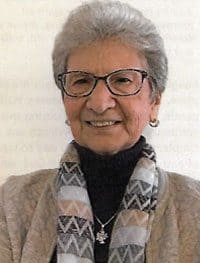 Sister Anita M. Constance, SC, is the author of several spiritual books, and is experienced in giving retreats and workshops. She received her MS from Fordham University (NY) in Religious Studies, and is a certified spiritual director who presently gives retreats, spiritual direction, grief support, and Healing Touch. Her experience includes ministry as a Pastoral Associate for the Paterson Diocese, Director of Pastoral Care at St. Anne Villa, and Director of Xavier Retreat Center both in Convent Station, NJ.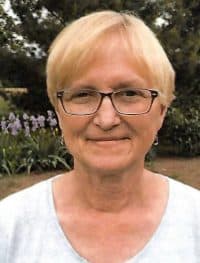 Lois Landis Miller is a spiritual director who received her training through Kairos School of Spiritual Formation. Lois has a B.S. in elementary education. She is married, the mother of three adult children and their spouses, and grandmother to two. Currently, Lois is involved in pastoral care and prayer ministries in her church, and companioning others as a spiritual director and mentor. She also guides contemplative prayer retreats. She finds great joy in spending time with her grandchildren, bird-watching, photography, reading and gardening. Most of all, she delights in walking with others on their spiritual journeys.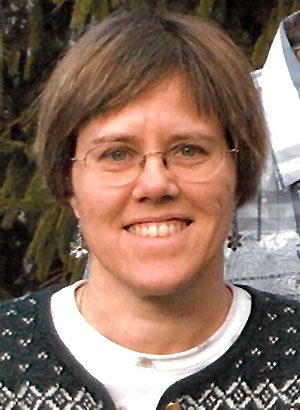 LuAnn Sgrecci O'Connell is a life-long explorer, learner and teacher. Her current roles are spiritual director and retreat leader and "retired" homeschool mom to five, and co-op lit teacher.  Her degrees in economics and public policy analysis inform her concern for politics and social justice.  Her interests reflect God as Creator & Teacher: reading, writing, creativity, nature, and contemplative prayer.  A long time Nancy Drew and Sherlock Holmes fan, she has created a Holmes style study in her home and has attended Nancy Drew conventions with other fans.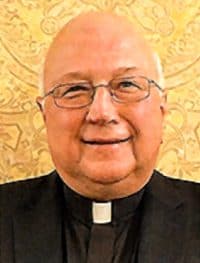 Born in Brooklyn, NY, of William and Victoria Marciniak, Fr. Tom grew up as a Polish Catholic boy attending elementary school taught by the Sisters of the Holy Family of Nazareth. Fr. Tom attended Brooklyn Prep which was quietly arranged by Sr. Mary Generosa. It was the Jesuit High School in Brooklyn. He entered the Society of Jesus at St. Andrew-on-Hudson with undergraduate studies at Loyola Seminary in Shrub Oak, NY, and Fordham University. He taught at Xavier High School in the far flung islands of Micronesia, and loved his three years teaching and also learning about the peoples, languages and cultures of the Pacific Islands. After theology studies and ordination in 1976 he returned to Micronesia as a priest and ministered there until 1991. He returned to the States to do retreat ministry in Morristown, NJ, and also began to care for his aging parents. He was involved in Campus Ministry work at Le Moyne College in Syracuse, NY, from 1993-2006. He then was assigned to Fordham as Minister at Loyola Hall until 2012. Fr. Tom was blessed by accompanying his older brothers along the path of their physical diminishment, death, and returning the gift of their lives to the Holy Mystery of God. Currently, Fr. Tom ministers at the Loyola Jesuit Center in Morristown, NJ, where he dedicates his remaining years and pastoral energy in service of Christ's Mission.