The Sisters of Saints Cyril and Methodius began as a religious congregation of women to meet the educational needs of children of Slovak immigrants who were rapidly arriving in the coal regions of Northeastern Pennsylvania. Then, the Sisters were mostly the daughters of Slovak immigrants who wished to preserve their faith and culture, and to provide children a way to remember and embrace their heritage.
Today, although we come from different backgrounds and regions of the country, Slovak culture and heritage continue to be celebrated and preserved. We are all united as a congregation by our faith, charism and mission.
The more I thought of what I wanted to say about my vocation—the more my favorite quote from Robert Frost kept coming in my mind: Two roads diverged in a wood, and I—I took the one less traveled by, and that has made all the difference.
I believe the call to discipleship is a call to LOVE—to love all who come into my life—and to a mission of SERVICE.
Respond with intense love and gratitude to Jesus' personal invitation to you to "Come follow me."
Community life is most joyous when service to others is primary; service to others in Community, but more importantly, service to those in need who don't share the privilege of living in Community.
Think of religious life as an adventure. When you think of it as such, it won't be difficult to follow in the footsteps of the 'clouds of witnesses' who have gone before you.
To help me meet the needs of God's people and to be a presence of Christ in the world through joy in the service of the Kingdom, I rely on a spirit of prayerfulness and simplicity…Not where I breathe, but where I love, I live.
When I was in 2nd grade  a priest came to our classroom and asked, "How many boys and girls are going to grow up to be priests and sisters?"  He said, "I see almost all have their hands up so when you get to 8th grade  I will ask the same question." I remember saying to myself, "My hand will still go up!"
My vocation story has twists and detours, traffic lights, and U-turns. If you really want to understand it, listen to the words of the song, "On the Road Again." Even better you could take in the words of the hymn, "You are Mine."
A high school student asked me about the 'defining moment' in my life when I knew religious life was the life for me. I answered him by saying that I wasn't sure I could pinpoint a defining moment filled with absolute certainty, yet I was sure about God. The defining moment is every day.
As I reflect on the many joys I experience as an SS.C.M. Sister, the greatest is experiencing the loving presence of Jesus in my life. My greatest joy is knowing that I was called and loved by God.
The seeds of my vocation were planted when I was preparing for my First Holy Communion. The Sister asked, "Who would like to become a sister when you grow older?"
Truly believe in God's love for you. He will give you all the graces you need to serve Him.
The teens with whom with I work joyfully call me to be a better person; I witness their generosity, selflessness, compassion and genuine goodness as they attend to the needs of the forgotten and the less fortunate, and as they sincerely attempt to find God and authentically live the Gospel through service to other. How dare I do less?
My happiness has always been connected to the people I serve.
For me the fascination of being a woman religious has never grown dim.
The Kingdom of God is within you. Be a faithful witness to God's love.
The religious life has brought me many joys. Working with inner-city children and high school teens enhanced my faith life. Little children were honest, simple and loving.
If you are considering the consecrated life today, put yourself in the Hands of God.
Joy is essential in all vocations, and in religious life, I have found that joy is magnified.
When I was discerning my vocation to religious life, I intentionally sought out Sisters whose laughter I could hear, to inquire about their source of joy.
Like so many others, my vocation story begins with a wonderful Catholic upbringing. On a Sunday afternoon drive, we often came to the Motherhouse of the Sisters in Danville…On many occasions we would meet and talk to many of the Sisters and ended our day in the Basilica. It is there that I prayed and knew that someday I, too, would be a Sister.
One of the fruits of the Holy Spirit, that tiny flame which awaits kindling in our world today, is joy.
Joy is what brought me to the Sisters of Saints Cyril and Methodius. I saw it as a child of five when I first met the Sisters. I loved to be with them. That experience never left me.
The joys I have experienced and taken delight in as a consecrated religious for these past sixty years have been varied and many.
Whether teaching, studying, administering, or spending time with the Lord in prayer, the moments of inner joy always were present in my life.
Work! Celebration! Ups and downs! Yes—just like your life. What's different? A different path, a different choice of vowed and communal life that encompasses Christ's mission through a particular community and an effort to be a better person believing that this is the best choice for me.
I grew up in a large, close family of seven: Mom and Dad and the five of us. My joys as a Sister included the wonderful family of Sisters I lived with each year.
For me, a very special joy was having my sister "Margie" enter our Community too.
Pope Francis said, "Mercy is the divine attribute that embraces, it is God's self-giving that welcomes, that leans down to forgive."
I am overwhelmed with gratitude for God's goodness to me.
Jesus called me for a long time—since I was eleven years old. But I didn't want to hear his voice. I did everything possible to silence his voice.
When I finally opened the door to my heart, I was tired but peaceful and joyful. God doesn't disappoint.
There are many joys I experience in being a member of the Sisters of Saints Cyril and Methodius. I find great joy in accompanying people of all denominations on their individual spiritual journeys in my ministry as spiritual director and rejoice with them as they accomplish their desire to become closer to God.
A good number of years after I entered the convent, I realized that Jesus has lured me into an incomparable relationship with himself that gives my life meaning and purpose, joy and love.
It takes a deep thirst for intimacy with God and a desire to give your life to the work of Jesus, building the Kingdom of God on earth.
What motivates or inspires me as a religious? I can't name one saint, one spiritual write, one book or one particular quote that inspires me every day.
I believe that God works through all of these vehicles on a daily basis whenever God wants to touch my heart.
It is the ever present Trinity that nurtures my religious life. The Holy Spirit is constantly leading me to continue to be more and more who it is God wants me to be.
I always knew that I was being called to minister to the elderly as a nurse.
This has been my greatest passion and joy; I have always seen the face of God in those to whom I ministered.
It's a great blessing to be able to share one's life's journey with other people who are motivated by love of God and love of neighbor.
In that pilgrimage together, I am encouraged to be faithful to Jesus' call and enter more deeply into the joy of Gospel living.
To me, the Sisters of Saints  Cyril and Methodius are a group of dedicated, faith-filled women, who, though diverse in personality and talent, work together to make the charism of witnessing to, proclaiming, and building God's kingdom meaningful in the lives of every person they come in contact with in their ministries.
One cannot spread joy unless this quality has been part of one's being for a while. My joyful spirit as a consecrated religious stems back to my life with my parents, grandma, and family members.
There was always joy in our home and this spirit permeated our walls and spilled over upon all who entered our doors.
Impressed upon my life at the tender age of four were household words my mother spoke often: "God is always first in our lives. After that, everything else works right!"
To those who were surprised that I was not considering marriage, my own children and a lucrative career, I could honestly tell them, that would not be enough to satisfy my longings. I needed more!
Saint Augustine said, "Our hearts are restless until they rest in you.
I feel fortunate to follow in the footsteps of so many noble women religious who paved the way for us as Sisters of Saints Cyril and Methodius.
I knew consecrated life was my vocation when I was in the first grade of Catholic school. I made up my mind at that time and never changed it.
I came to Danville on September 8, 1960 and have never regretted it.
I am reminded of the similarity between the seasons of nature with the seasons of our own life.
As we pass through each season, we are graced both with blessings and challenges.  It is essential to know how to accept both.
When I joined the SSCM community, I realized more clearly that Jesus had led me to seeing and serving Him in the sick and elderly, in His unique way.
This is the joy which sustains me daily as I thank Jesus—my beloved friend, support, inspiration and peace.
My ministry is important to me because I bring the spirit of the SS.C.M. community to my local parish community and the elderly I serve at the Mercy Center.
The most rewarding part of religious life is to be living with people who have a common goal in life and who want to share God's kingdom with the world.
It's nice to know my community feels that same joy that I feel.
Consecrated life was something I always considered and I think I actually knew was for me from the time I was a child.
If the feeling persists that God is calling you, don't be afraid to take the step.
Here I am where I belong.
I am grateful for the gift of being a member of a community of vowed religious women who earnestly strive to be faithful, prayerful, and joyful proclaimers, witnesses, and builders of God's Kingdom.
Growing up I was interested in doing many things and I wanted to serve in many ways.
In the end though, it wasn't about any of those things. It was about the longing in my heart to move ever more deeply into the heart of God.
I have experienced many joys as a consecrated religious. Various ministries have been the occasion for feeling blessed and finding God in many people who have come into my life.
Teaching has been the source of many blessings for me.
During Advent, St. Stephen's Church sold Oplatky. Ah! Here is my chance, I thought, to pop my questions and make my intentions known.
After Sunday services, my younger sister and I went to the Convent to make a purchase of Oplatky. Eventually I became a Sister myself and have persevered for 70 years in profession.
To anyone considering a religious vocation, I would say that our vocation offers opportunities for prayer, community living and sharing, dedicated service, and assurance that one's life is well spent.
At times, too, it invites us to unexpected adventures!
Pope Francis counts on us religious "to wake up the world."
I pray for and invite women with joyful hearts to join us in our mission in the Church and in the world secure that "I can do all things in Him who strengthens me" (Phil 4:13).
Darkness softened by the flickering sanctuary light, unbroken silence, my Lord and my God enjoying my presence—and me enjoying His—this is what sustains me in my life as a consecrated religious.
My prayer life sustains me as a consecrated religious. I find great peace and joy by remaining faithful to my prayer. a
The other area that sustains me is the gathering of community members at meals, prayer, and evening relaxation.
Throughout grade school and high school I had many attractions and imaginings.
Consecrated life has its challenges today, but if God is inviting you, you will never regret it and you will have opportunities to meet and serve people beyond your imaginings.
Following a delightful experience in high school, I decided at that young age of 16 that like eight other young women in my graduating class, I was being called by God to be a "nun".
Little did I know…the story has a happy ending…
One of the greatest joys I have in religious life is the ways in which there are opportunities for networking with other religious men and women from around the world and the opportunity to travel around the country and world.
One of the joys as a consecrated religious is living in a convent where the Blessed Sacrament is reserved. This is a special privilege.
I also have the joy of living with many of my Sisters in various places of ministry.
What has sustained me over the years of my religious life is the complete belief that I am answering God's call and that God will never abandon me or ask me to do something that I am unable to do.
Do not fear to go where God is leading you.
The words of Dorothy Day, "All my life I have been haunted by God," sum up my vocations.
Since my earliest days God seemed to have this pull or call or embrace that has captivated me. I knew consecrated life is where I belong.
God has done marvels with me.
Small signs pointed the way, culminating near the end of junior year at St. Cyril Academy.
In a spiritual book I read that often when a family has prayed long for a grace, it comes when someone enters religious life, not like a divine bribe but more like prayer in action.
There are vocations out there. Young adults are hungering for spirituality and I feel privileged to be among those who can walk with them on their journeys towards a closer relationship with God.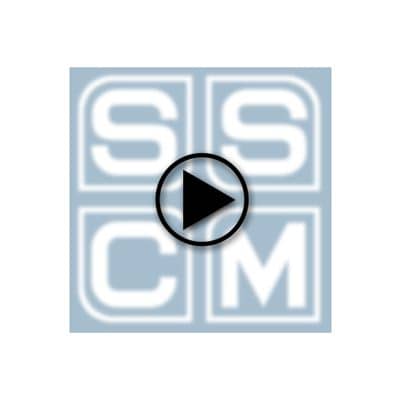 https://sscm.org/wp-content/uploads/2018/03/SSCM-Video-1.jpg
400
400
King Rod
https://sscm.org/wp-content/uploads/2017/12/SSCM-RGB-500w_72dpi-300x79.png
King Rod
2018-03-27 09:22:11
2018-04-06 07:24:36
In Honor of National Catholic Sisters Week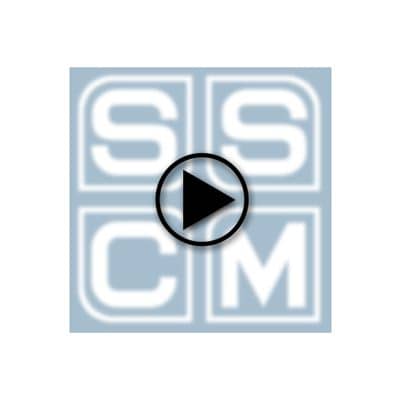 https://sscm.org/wp-content/uploads/2018/03/SSCM-Video-1.jpg
400
400
King Rod
https://sscm.org/wp-content/uploads/2017/12/SSCM-RGB-500w_72dpi-300x79.png
King Rod
2018-03-27 09:21:44
2018-04-06 07:25:19
The Sisters invited all to join them in praying