EVENT REGISTRATION IS NOW CLOSED.
Join LuAnn O'Connell for a directed, full-weekend silent retreat. The retreat will provide a contemplative atmosphere with time for prayer, Liturgy and a private meeting with a spiritual director. This retreat is spent in silence and prayer.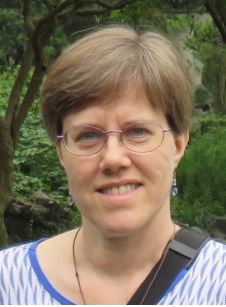 LuAnn O'Connell is a spiritual director and retreat leader who received her spiritual direction training through Oasis Ministries and has a M.S. in Public Policy Analysis and a B.A. in Economics from the University of Rochester. She is involved at her Church. Learning and helping others learn has been a theme throughout her life. LuAnn's interests include reflection God as Creator, Artist and Teacher through reading, writing, creativity, nature and contemplative living. For fun she collects Nancy Drew books and has created an evocation of Sherlock Holmes' study in her home.
Limit to 5 attendees.
Registration and Offering (paid in full) Deadline: Friday, March 1