During Lent we reflect upon our lives as we stand before the loving and crucified Christ. We look in the mirror and discover the areas of subtle violence within ourselves…the ways we may strike out, snub someone we don't like, ignore needs or choose omission, live in resentment, or self-righteousnes.
This Lenten day of reflection, prayer and sharing is an opportunity to lean into the love of God for us, and learn how to transform these areas in our lives; discover the grace in our limitations and faults. Come and See.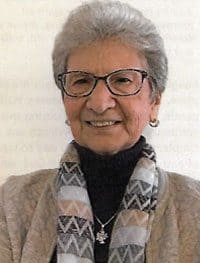 Sister Anita M. Constance, is the author of several spiritual books, and is experienced in giving retreats and workshops. She received her MS from Fordham University (NY) in Religious Studies, and is a certified spiritual director who presently gives retreats, spiritual direction, grief support, and Healing Touch. Her experience includes ministry as a Pastoral Associate for the Paterson Diocese, Director of Pastoral Care at St. Anne Villa, and Director of Xavier Retreat Center both in Convent Station, NJ.
The program begins at 10:00 AM.
The program ends at 3:00 PM.
Please arrive by 9:45 AM.
Registration and Offering (paid in full) Deadline: Friday, March 5.
After you register you will be contacted via your email for a link.