Spiritual Center
&

Retreats
Saint Cyril Spiritual Center is a sponsored ministry of the Sisters of Saints Cyril and Methodius and is dedicated to living out our charism by providing service to the people of God in love and compassion. We provide a warm welcome to people of various faiths and ages, offering gracious hospitality and a place to refresh mind, body and spirit.
The Spiritual Center offers directed retreats and spiritual direction throughout the year. Enjoy our quiet and serene setting and the opportunity to step away from the bustle of life to concentrate on inner peace and time with God.
Looking for a place to escape for a self-guided retreat or seeking space for a group with its own agenda?  We have comfortable accommodations and would love to provide hospitality. We also offer solitary experiences at our refurbished Hermitage Farmhouse.
Silent, Directed or Private Self-Directed Retreat — This retreat is silent, and is intended to be contemplative. It will be a time for personal prayer, and for those who choose directed retreat, meeting privately with a spiritual director to discuss their experience of God in prayer. A private retreat is spent in silence and prayer, but is self-directed.
Guided or Preached Retreat — This is a structured retreat with a presenter who develops a theme through a combination of talks, discussions and/or activities. There are times for silent prayer, Liturgy, individual leisure activities and the Sacrament of Reconciliation. A choice of silence or conversation at meals is usually given.
Reflection Morning or Afternoon — This is a time to reflect on a seasonal theme for several hours with people who are interested in doing the same. The presenter will guide the day's reflection and interaction with the group.
Accommodations
Saint Cyril Spiritual Center is located at Villa Sacred Heart nestled in scenic Danville, Pa. Villa Sacred Heart is a serene setting of 70 acres of lawns, gardens and orchards, and an additional 50 acres of fields and woodlands. There's no shortage of beauty and sources of spiritual inspiration with our outdoor Stations of the Cross, labyrinth and prayer walk.
Comfortable accommodations for up to 90 guests in 42 rooms are available at Villa Sacred Heart. Built in 1939 at the beginning of WWII, the Basilica of Saints Cyril and Methodius is a special place for quiet reflection and prayer.  Warm hospitality and delicious, wholesome meals prepared in-house will be provided during your stay.
The Hermitage Farmhouse is an additional nearby option, located two miles from Saint Cyril Spiritual Center. The cozy, rustic farmhouse hosts four living areas, three dining areas, four bedrooms, two bathrooms, a complete kitchen and large yard. The house can accommodate up to four people for an overnight self-guided retreat, and can host a maximum of 10 people during the day. Visitors have the ability to prepare food or eat at the nearby Spiritual Center. Sacred Liturgy and spiritual direction are available at Saint Cyril's Spiritual Center upon request.
Book Your Accommodations
For more information about accommodations for retreats, please visit our Individual and Group Accommodations page, where you can pre-register online.  For more information and to register and pay for directed retreats, visit our Retreat Registration page.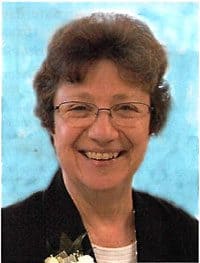 Sr. Jean Marie Holup, SS.C.M., is a Sister of Saints Cyril and Methodius, and the director of St. Cyril's Spiritual Center. She received her M.A. in Spirituality from Creighton University, Omaha, NE, and did her practicum at the Jesuit Center for Spiritual Growth, Wernersville, PA. As an experienced spiritual director, she has witnessed the profound insights discovered through the working of the Holy Spirit during each person's spiritual journey. She has been involved in retreat work on the East Coast, in several Midwestern States, and in Nova Scotia, Canada. For the past 25 years, it has been her joy to accompany laity, clergy of various denominations, and men and women religious on their spiritual journeys. Jean enjoys singing, dream work, creating sacred life patterns with collage, and taking walks in nature.