St. Francis Center on St. Helena Island, SC
Mission—For Consideration: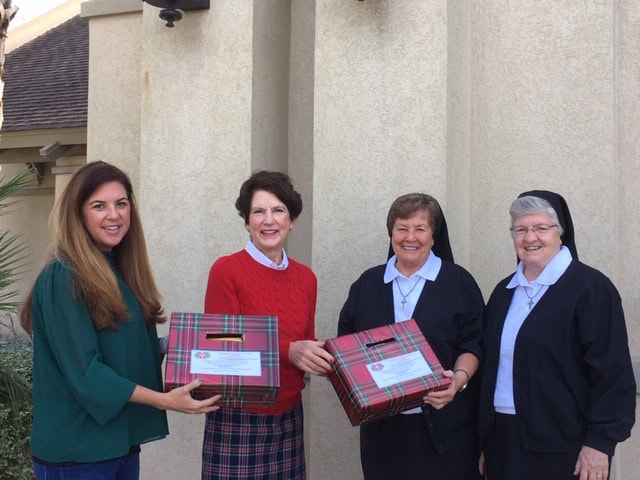 Caring, compassionate, and Christ-centered: This describes the mission of the St. Francis Center at St. Helena Island, South Carolina, a sponsored ministry of the Sisters of Saints Cyril and Methodius. The center serves the under-served and persons with disabilities by partnering with donors, area churches, foundations, and agencies to provide food, clothing, home repairs, assistance with utility and prescription payments, and access to education. The sisters also offer spiritual support and prayer to the Center's clients, volunteers, partners, and those seeking refuge in the Lord and the solace of our beautiful location.
History of the Ministry 
Nearly forty years ago Franciscan sisters from Wisconsin were invited to establish an outreach center on St. Helena Island, an area settled by Gullah-Geechee people freed from slavery after the Civil War. Over time, the population had grown and included not only the descendants of these settlers but also impoverished persons of several racial and ethnic groups along with more affluent people who were beginning to build vacation and retirement homes in the area. The founding sisters ministered by providing a food pantry and various forms of material and spiritual assistance. They were succeeded in the ministry by a lay couple and then, in 1987, two Sisters of St. Francis of Philadelphia were invited by then-Bishop Ernest Unterkoefler to be a presence among the people, assess needs, and expand the mission of what was then known as the Franciscan Center. Under their leadership, the sisters continued many of the services already being provided and added a thrift shop, immigration services (assumed in recent years by a local Catholic Charities office), after school tutoring, religious education for Spanish-speaking children, and facilities for occasional meetings and ethnic gatherings.
In 2013, when the Philadelphia Franciscans had to give over the mission, Bishop Robert Guglielmone invited the Sisters of Saints Cyril and Methodius to take over operations of the Center. It continued under the umbrella of the Diocese of Charleston until July 2019, when the Sisters of Saints Cyril and Methodius made an agreement to assume the full sponsorship and operations of the Center, leasing the land and buildings for a nominal fee.
The Ministry Today 
The people served by the St. Francis Center, as it has been known since the SSCM community began directing it, are a multi-racial, multi-ethnic community—but particularly the elderly poor. The sisters provide food, clothing, furnishings, housewares, material assistance, referrals to appropriate agencies and services, English language instruction, and support of children and youth seeking to advance their educations. The Center has an active home repairs committee that assesses needs and provides materials for persons needing ramps, roofs, and other major repairs to their homes. It has also provided paint, furnishings, and food to area facilities housing previously homeless veterans and victims of domestic abuse and has also funded overnight lodging for homeless individuals and families. At Christmas and Easter special programs provide toys for children and food (above and beyond the four-times-a-week distribution) to assist families. Each year, when migrant workers arrive to work at local camps, the Center provides them with non-perishable food, sneakers, towels, washcloths, personal items, and toys for the children who travel with them. The center relies on local parishes, an ecumenical contingent of volunteers, grant-funding organizations, and individual donors for support of the ministry. Individuals seeking personal guidance and prayer frequent the Center and take advantage of the chapel, established in 2013. Other individuals are provided space for private retreats and small group religious gatherings at the fully equipped cottage on the campus on an ad hoc basis.
In the spirit of St. Francis of Assisi, the mission of the Center is driven by a special love for God's poor and gratitude for the gifts of God's creation.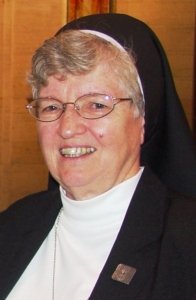 Sister Marcine Klocko, SS.C.M, Co-director, St. Francis Center at St. Helena Island A native of Exeter, PA, Sister Marcine Klocko has had a long career as a teacher and overseer of finances for not-for-profit agencies.  In South Carolina, as a lay person, she owned the A-1 Cleaning Company in Columbia and, later, the Charleston Candy Company while also serving as bookkeeper for Charleston Catholic School and St. John School in North Charleston.  As a sister, she served in South Carolina as a teacher at St. Jude High School, Sumter, and Cardinal Newman School, Columbia, and as assistant principal at Blessed Sacrament School, Charleston.  Before returning to South Carolina to take on shared leadership of the St. Francis Center, she was Treasurer of Maria Joseph Manor, Inc., and the Meadows at Maria Joseph Manor, Inc. in Danville, PA.  She holds a bachelor's degree in social studies and education from Cabrini College and a master's in theology from Villanova University.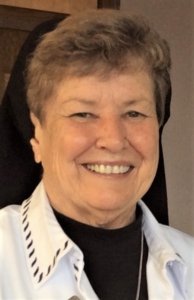 Sister Canice Adams, SS.C.M. Co-director of the St. Francis Center at St. Helena Island. Sister Canice Adams spent many years in education before taking on leadership of this outreach center on one of the South Carolina sea islands populated by Gullah-Geechee people descended from former slaves, migrant families, farmers, and, in recent years, retirees seeking coastal homes.  Sister Canice taught at St. Columba School in Bloomsburg, PA, and Blessed Sacrament School and Nativity School in Charleston, SC., all of which were begun by our SS.C.M. sisters.  In the Diocese of Charleston, she served as Superintendent of Catholic Schools and, later, as interim Superintendent while also serving as the founding principal of St. Gregory the Great Catholic School in Bluffton, SC.  Sister Canice holds a bachelor's degree in elementary education from Cabrini College and a master's degree and Ph.D. from the University of South Carolina.  She has received numerous awards including those from the South Carolina Knights of Columbus, Notre Dame Club of Columbia, SC, and the Pro Ecclesia et Pontifice Medal from Pope Benedict XVI.
Volunteers at the St. Francis Center at St. Helena Island
Scores of people serve as volunteers at the St. Francis Center at St. Helena Island. They include SS.C.M. Lay Associates, parishioners from St. Gregory the Great in
Bluffton and St. Peter Church in Beaufort, individuals from a number of Protestant churches in the region, and some former clients of the Center. Children and youth from area churches and schools have also offered service. With COVID-19 restrictions not quite so much of the service from young people has been hands-on, but schools and youth groups have conducted a number of projects to assist. Groups of area residents and supporters of SSCM ministries from far and near also assist financially and with gifts in kind.
St. Francis Center on St. Helena Island, SC Facebook page
Keep up to date with the most recent news and upcoming events by clicking the icon and 'liking' the official St. Francis Center on St. Helena Island, SC page on Facebook.